HOW TO INSTALL GalleryAdmin Flash Template ON THE SERVER ?
1) The installation process is so easy that it takes just a fiew minutes. After "permission" setting you can start installation of your template. for this you should choose
http://www.yourdomain.com/install.php in your browser's address bar, after that you will see the following on your screen:
FOR SEEING VIDEO TUTORIAL PLEASE CLICK BELOW: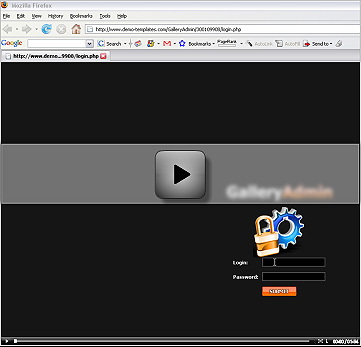 2) In the new opened popup window enter number 777 in the permission field as it given below, then click on "Apply" and then "OK"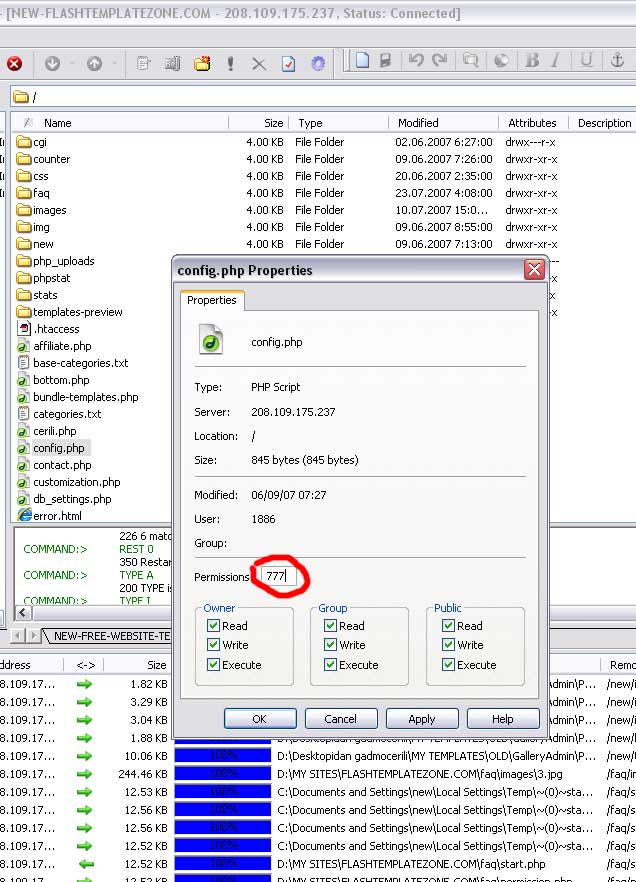 3) PERMISSIONS ARE SUCCESSFULLY SET UP!