HOW TO SET "PERMISSION" ?
1) After you have drag and drop all files and directories into the server, before start installation process you should set "permission".
HOW TO DO IT?
Choose the file named
"config.php"
, click on it by the RIGHT button of the mouse and after that in the opened popup window click on
"properties / CHMOD"
.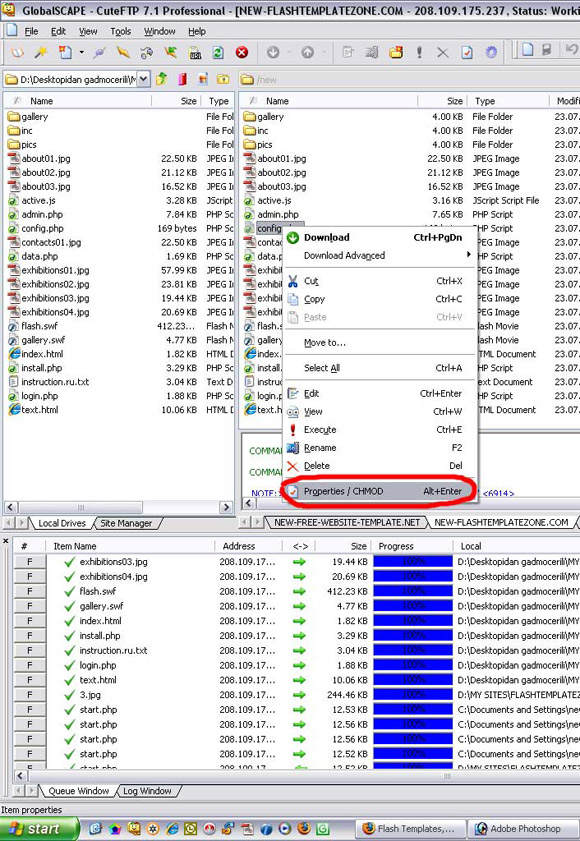 2) In the new opened popup window enter number 777 in the permission field as it given below, then click on "Apply" and then "OK"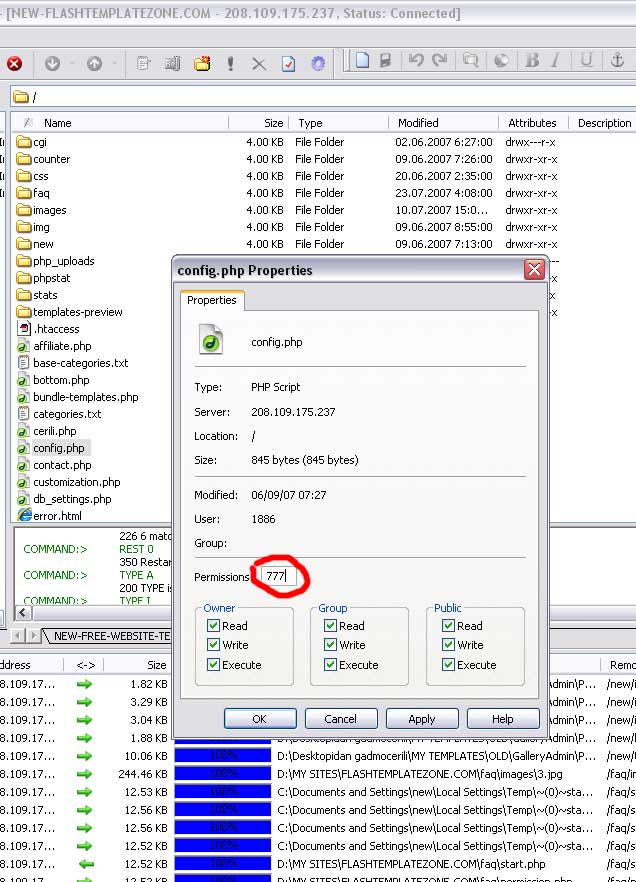 3) PERMISSIONS ARE SUCCESSFULLY SET UP!